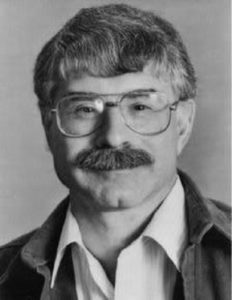 Arnold Stark Lobel (May 22, 1933 – December 4, 1987) was an American author of children's books, including the Frog and Toad series and Mouse Soup. He both wrote and illustrated those picture books, as well as Fables, for which he won the 1981 Caldecott Medal recognizing the year's best-illustrated U.S. picture book.
Lobel also illustrated the works of other writers, including Sam the Minuteman by Nathaniel Benchley, published in 1969. In his lifetime, he illustrated more than one hundred titles.
His Frog and Toad books tell tales of two eponymous friends. Lobel felt his personality was reflected in the two characters, saying "Frog and Toad are really two aspects of myself." The marked contrast between the adventurous Frog and the bumbling Toad is part of what made their relationship believable and endearing.
His daughter Adrianne has suggested that the friendship between the two characters was really the beginning of Lobel's own coming out. The strong friendship between Frog and Toad has been identified as an important reason for their success with children along with their vaudevillian relationship.
A whimsical musical that tells the story of two best friends: a cheerful Frog, and a curmudgeonly Toad.