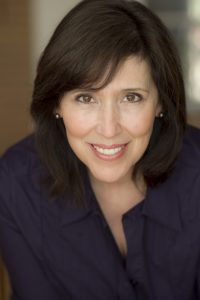 Get to know the director of Maricela de la Luz Lights the World!
A native San Diegan, Catalina is proud to be a member of the Junior Theatre Family. Ms. Maynard received her training in theatre at San Diego State University with an emphasis in performance. For the past twenty years, she has worked with a variety of theatre companies and academic intuitions throughout the country which include; Minneapolis Children's Theatre, Musical Theatre West, Company of Angels – Los Angeles, and the Harney Academy in Boston, MA, where she is currently the director of the Acting & Performance Workshops; a position she has held since 2001.
Selected projects include You're a Good Man Charlie Brown, The Trail of Mister Wolf, Chato's Kitchen and Charlotte's Web. In addition, Ms. Maynard has worked as an artist/instructor for many arts organizations throughout Southern California. Working with students K-12, her projects focus on exploration and discovery through playwriting, the importance of community using an ensemble process, and cultivating leadership skills through rehearsal and performance. Ms Maynard was awarded the CAC Artist In-Schools residency grant for three years focusing on original theatre pieces through the exploration of relevant and topical issues. Catalina is a member of ION Theatre Company, where she also co-directed The Elaborate Entrance of Chad Deity.