Adapted for the Stage in a translation by Thomas W Olson
Music by Roberta Carlson
Lyrics by Roberta Carlson & Thomas W Olson
Based on the Books by Astrid Lindgren
Pippi is the high-spirited, warm-hearted incarnation of every child's dream of freedom and power. Dressed in strange clothes and living with her horse and pet monkey Mr Nilsson, she possesses supernatural strength and untold wealth. Pippi Longstocking is a colorful and fast-paced "tall tale" sure to entertain all ages!


Rippledink Recommends - Suitable for ALL ages!
Click on the drawing of Pippi Longstocking below.
You can print it out and color it in!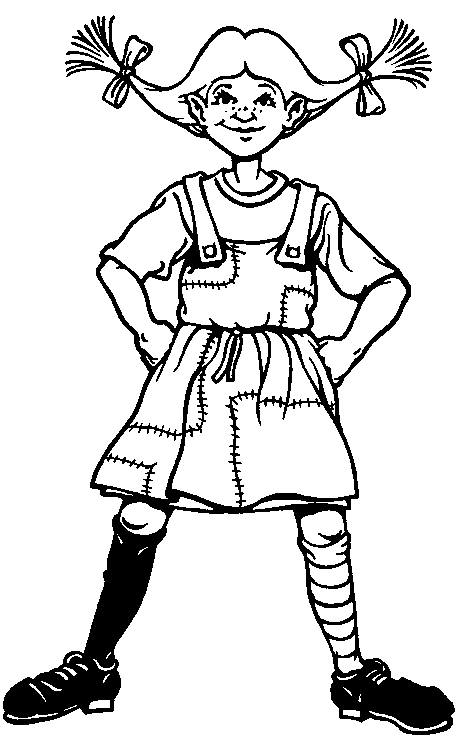 Based on the children's books by Astrid Lindgren. Adapted for the stage in a translation by Thomas W. Olson. Music by Roberta Carlson. Lyrics by Roberta Carlson and Thomas W. Olson. Originally commissioned and produced by The Children's Theatre Company, Minneapolis, MN. Pippi Longstocking is produced by special arrangement with Plays for Young Audiences, a Partnership of Seattle Children's Theatre and Children's Theatre Company-Minneapolis. Production sponsored in part by the California Arts Council, the County of San Diego, the City of San Diego Commission for Arts and Culture, and the City of San Diego Park and Recreation Department.

Artists: